A new add-in for Blogger users is now available. Bloggers can now update and edit their blogs using Microsoft Word; no need to open a browser.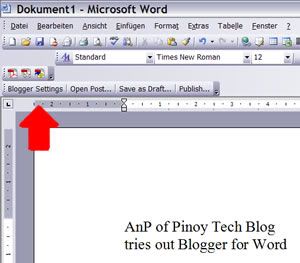 Downloading this add-in will allow you to:
Create a new post from your text document
Edit your last 15 Blogger posts
Save your update as draft
Uh oh, yet another way to blog safely at work. Something which most of us aren't supposed to do 😉
Download it here.