In a country where most people access the Internet via cybercafés, a purely browser-based easy-to-use free collaborative office suite would lower initial backoffice costs for Philippine startups.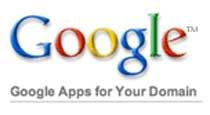 That's why I want young hotseating café-hopping Filipinos with good ideas and no money to get over their government-backed, academically-reinforced, cubicle-farmed Microsoft addiction long enough to check out Google Apps for Your Domain.
Now all we need are decent broadband and easy payment gateways.