Mobius Live, a Filipino music store with social networking, is scheduled to launch Monday. Think MySpace in reverse. I heard the original concept for this last year, sans social networking. Ruby on Rails developer Hans Koch gave me a sneak peek yesterday. The thing's still on a test server; Hans asked me not to link to it yet, lest traffic bog it down and registrations get wiped. Click thumbnail to view screenshot.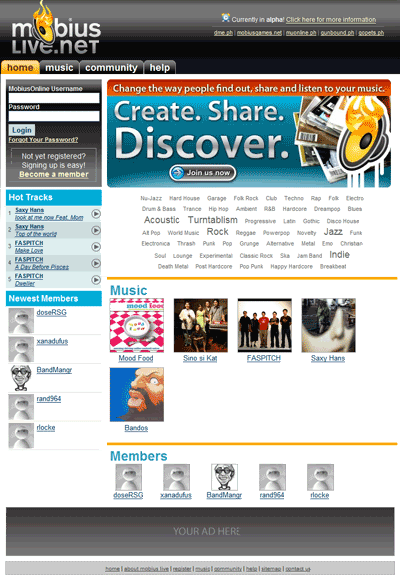 Browsing this makes me glad I introduced Hans to fellow surfer and Mobius CEO
Scott Countryman
. Since the Philippines has a low 4% credit card penetration, songs will be available through prepaid
Mobius ePoints
.